St Peter's School (Wisbech) brings Christmas Cheer to Dove Court Residents Care Home
In September 2019, with the support of the Head Teacher Amy Harvey & Olivia O'Neill (Family and Children's Worker), the Worship Council for St Peter's Church of England Junior School (Wisbech) was established. This is a pupil led group, which has a representative from each class (eight children altogether aged between 7-11 years old), who work together to promote the Christian ethos of the School, decide on songs for Collective Worship, create prayer corners and encourage their fellow pupils explore Christian values. They are now expanding out of the school to share the love in their local community.
Last week, these eight children from the Worship Council joined the monthly service at Dove Court for an extra special retelling of the Christmas story and lots of joyful songs.
Olivia O'Neill said, "We're fulfilling our Lent Challenge set by the Bishop in February this year to create intergenerational work between the school and local residential care home. It is proven that there are mutual benefits for both the children and older people mentally, emotionally and socially and after the service I've just witnessed spiritual benefits too looking at all those happy souls"
Sean Finlay who led the services commented, "It was lovely to see the generations coming together, we need more of this in Britain" The Worship Council will now visit Dove Court on a regular basis to build good relationships and hope that others in the area will follow their lead.
Written by Olivia O'Neill, Family and Children's Worker at St Peter's School as part of the Changing Market Towns Project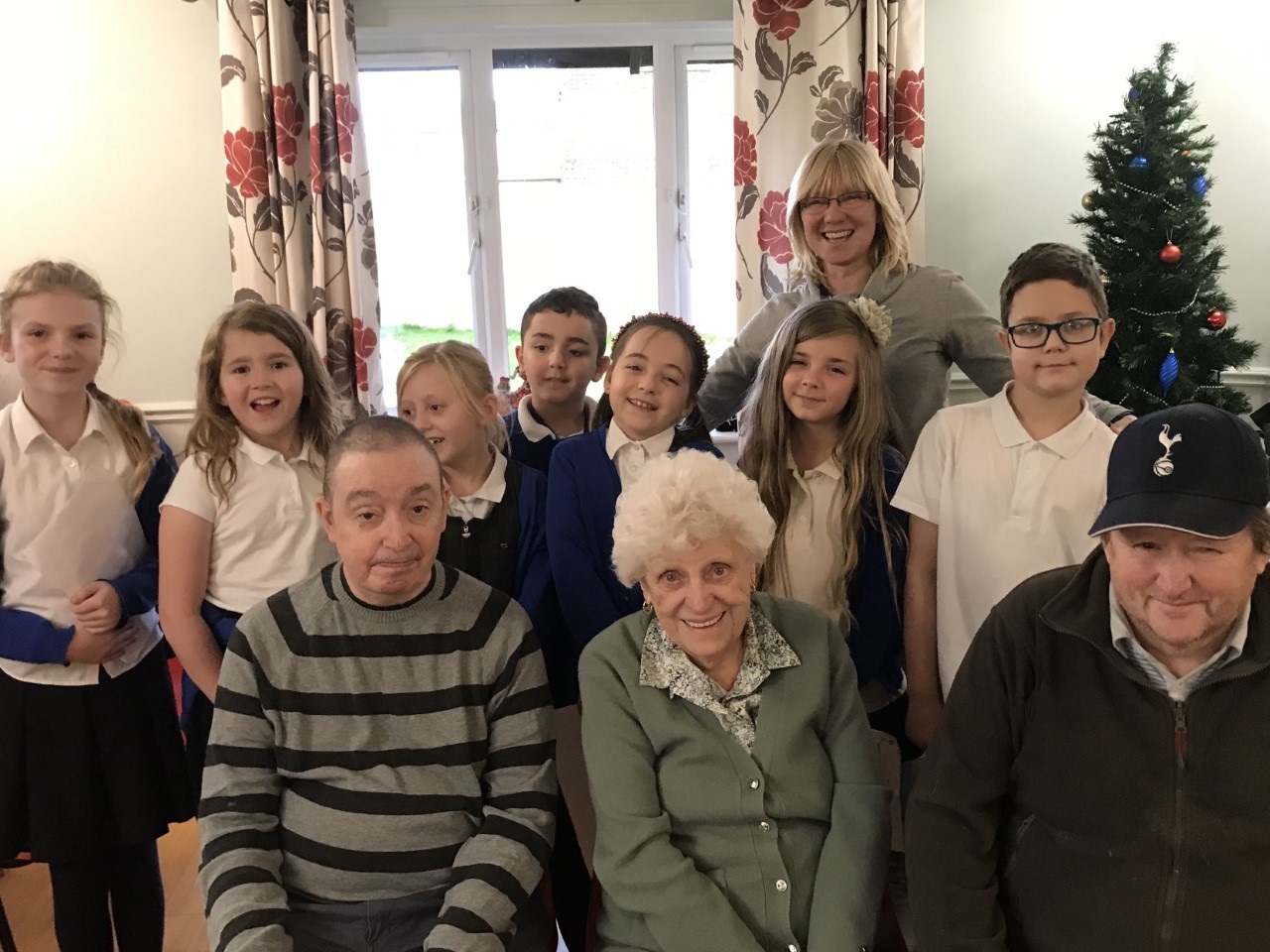 The Worship Council, Olivia O'Neill and some residents from Dove Court