The Flower Festival in All Saints Church, Grafham and the Bioblitz in the churchyard were held over the same weekend in July.
The theme of 'Buildings' for the Flower Festival sounded quite daunting, but true to Grafham's tradition our flower arrangers came up with some amazing displays.
A full account of Grafham Flower Festival 2021 was first published in 'View from the Pew' in the September 2021 issue of Grafham Gossip.
Here are some photographs of the occasion.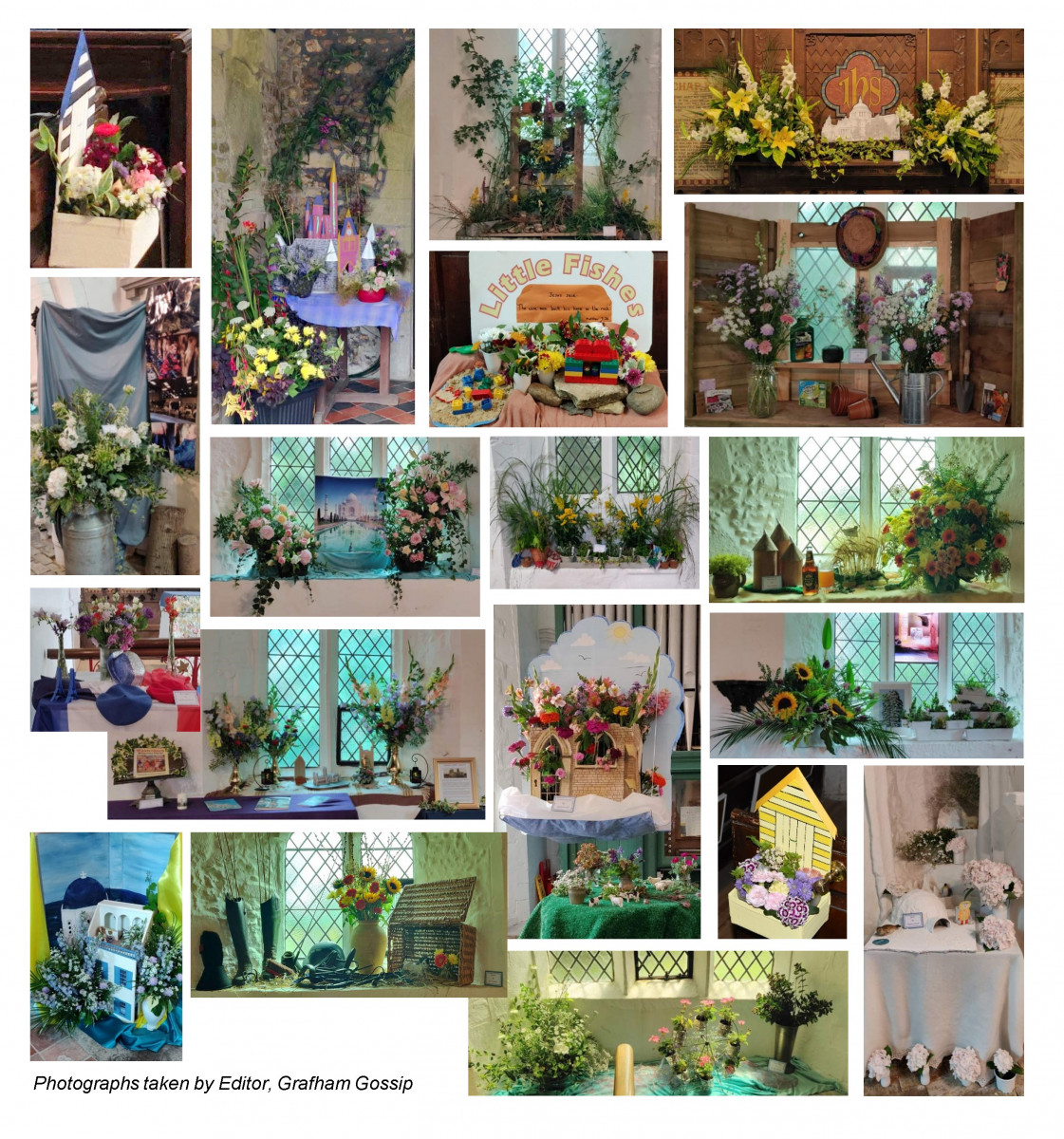 More photos of the Flower Festival, taken by Richard, can be seen online here - https://tinyurl.com/rabpictures/72157719613496671.
Bioblitz 2021 in numbers and pictures
Thank you from the organisers for all the help and enthusiasm. Here are some facts and pictures for what was found.
50 plant species
53 moth and butterfly species
20 other invertebrates (insects mainly)
6 small mammals
3 bat species (maybe more)
170 birds in & overflying the area
1000s pictures taken by Richard Brown
150 litres of water each bee colony carries in a year
Numerous Helpers aged from 5 to 80+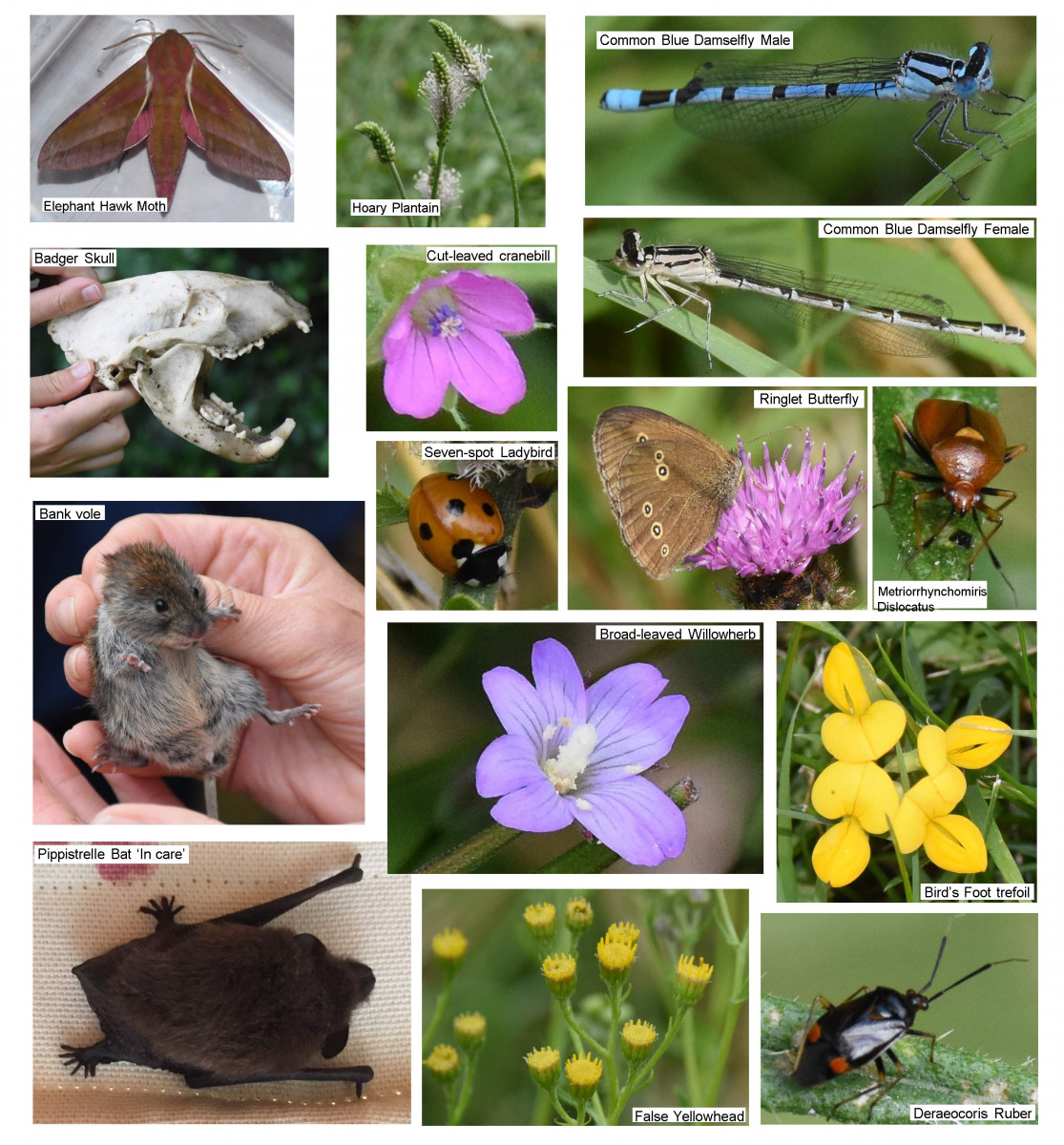 Many of these photographs were taken by Richard Brown. For more of Richard's photos see:
Grafham Bioblitz 2021 Wildlife https://tinyurl.com/rabpictures/72157719660550130 and
Grafham Bioblitz 2021 Overview https://tinyurl.com/rabpictures/72157719614315256
Bioblitz 2021 was first published in the September 2021 issue of the Grafham Gossip