A Christian Aid News release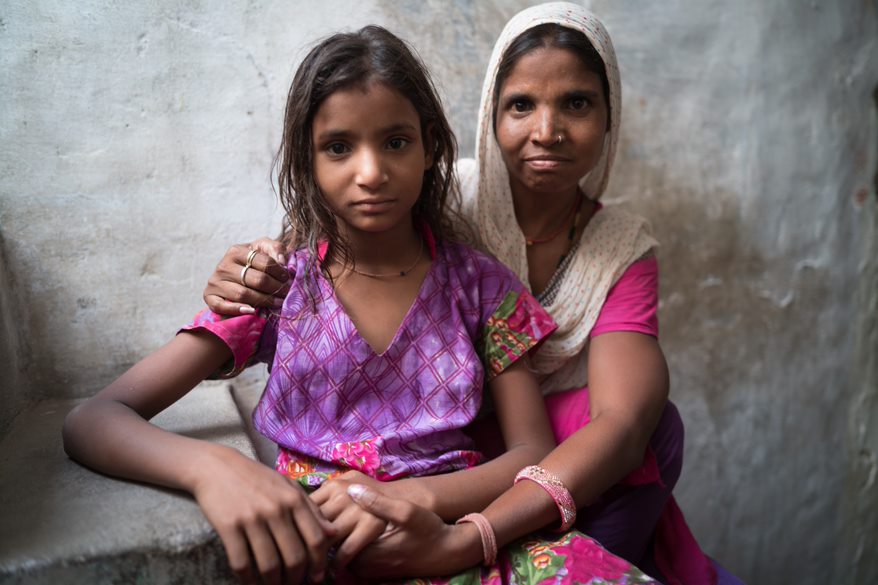 The Bishop of Huntingdon has urged others to help break down barriers and enable women near and far to discover their potential this Christmas.
The Rt Revd Dr Dagmar Winter, one of the first generation of Church of England women bishops, has spoken of the importance of enabling women's voices to be heard, and is encouraging people to support Christian Aid's Christmas Appeal highlighting the plight of women trapped in poverty around the world.
She said: "As we celebrate Jesus' arrival in this world, we remember how he raised people up, not least women and girls. I see a real imperative to help transform the lives of women, enabling them to find their own voice and flourish.
"We must stand up against those who wish to stifle women, deny their dignity and prevent them from following their calling as God created them to be."
This Christmas, Christian Aid is highlighting how whole families can thrive if mothers are given the opportunity to discover their voice and inherent gifts.
Mothers, such as Ranjita (30) from Rajasthan, India, who cleaned latrines and sewers by hand from the age of nine – but with the help of a Christian Aid-funded self-help group, discovered she was entitled to a government compensation grant and help to find a dignified occupation. She is now earning a living as a tailor and able to send her daughter to school.
Bishop Dagmar said: "When we think about the gifts we can give this Christmas, one of the most precious things we can give is hope. Let's make sure we bring down any barriers there might be in the way of the women close to us –mothers, daughters, grandmothers, sisters, or friends – as well as those far away by supporting the Christmas Appeal.
"I have been moved by the fact that two thirds of the world's extreme poor are women and girls, but through actions and donations we can free more women from poverty, oppression and discrimination and help them meet their potential.
"For women such as Ranjita a gift not only changed her life but helped break the generational cycle of poverty, allowing her and her daughter to see themselves differently."
One in three women globally experience gender-based violence in their lifetime *. Approximately one third of married women in developing countries report having little or no say over their own healthcare, and more than 2.6 billion live in countries where rape within marriage is not considered a crime**.
Research*** shows that more money in women's hands contributes not only to eliminating poverty but also to better education, nutrition and health outcomes for children and other members of the household.
To find out more about the Christmas Appeal or to donate visit christianaid.org.uk/christmas-appeal In India, £5 could buy a set of clothes for school and £19 could provide a woman with skills training, like tailoring, to enable her to set up a business.
-ENDS-
 
Notes to Editors:
* https://www.who.int/news-room/fact-sheets/detail/violence-against-women
** https://www.unwomen.org/en/news/stories/2019/6/press-release-progress-of-the-worlds-women-2019
*** https://www.unwomen.org/en/digital-library/multimedia/2018/7/infographic-why-gender-equality-matters-to-achieving-all-17-sdgs
Christian Aid exists to create a world where everyone can live a full life, free from poverty. Poverty is an outrage against humanity. It robs people of their dignity and lets injustice thrive. But together we have the power to transform lives.
We are a global movement of people, churches and local organisations who passionately champion dignity, equality and justice in 37 countries worldwide. We are the changemakers, the peacemakers, the mighty of heart.
We provide urgent, practical help in times of crisis and beyond. We seek to eradicate extreme poverty by tackling its root causes. Together with people living in poverty, we amplify our voices to speak truth to power and create lasting change.
Everyone is equal in the sight of God. For over 70 years, this has inspired us to stand together in solidarity with our global neighbours, of all faiths and none. Visit https://www.christianaid.org.uk/ for further information