Live Life Full this Lent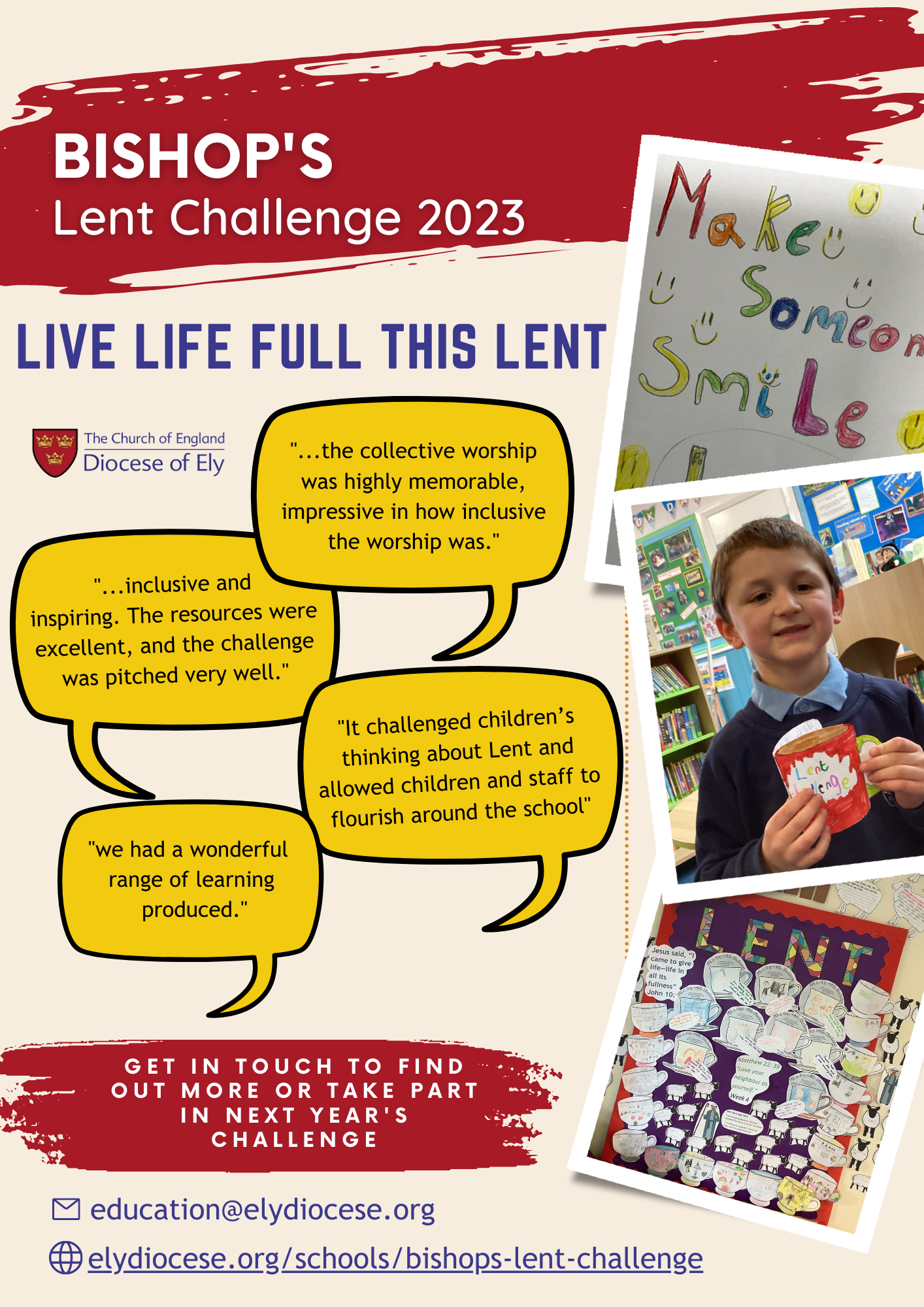 This Lent, Bishop's Stephen and Dagmar encourage you to explore Jesus' offer to bring 'life in all its fullness' and what that means for you. Then, being strengthened and protected by God, go out and be good neighbours to others, demonstrating God's love to all.

We know it is really important to look after our minds and mental health so that we don't become empty. This Lent season we are asking all staff and children to take part in the Bishop's Lent Challenge and learn how God can enable us to live life in all its fullness.
Download the full 2023 Bishop's Lent Challenge here.
The challenge contains:
Ideas for Collective Worship and school activities over four - six weeks in Lent. These are for initial support and ideas, we hope each school will develop their own creative ideas.
Prayers to encourage living a full life
Resources and materials to extend learning in RE lessons
Contacts for further information