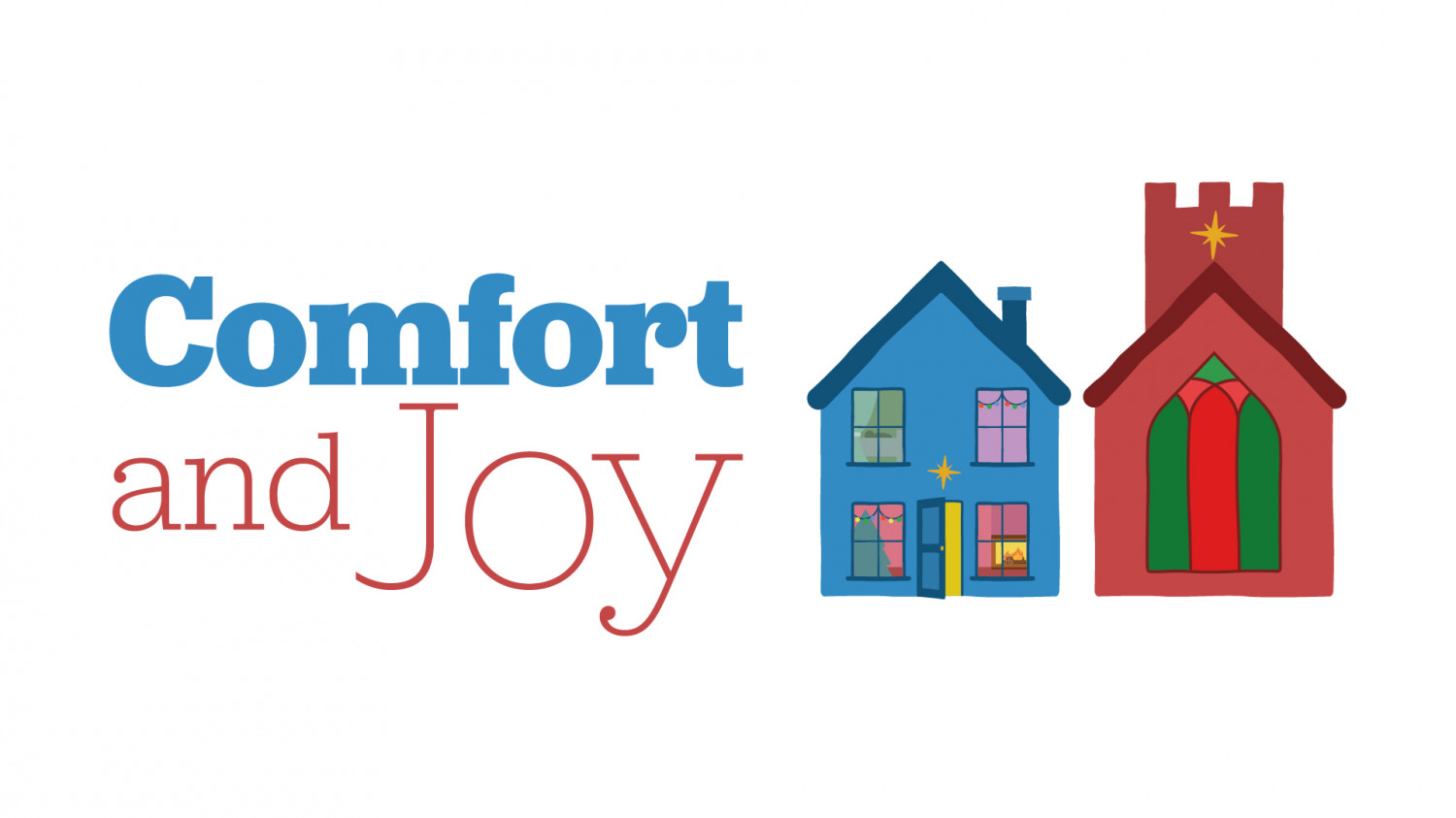 Over the last few months the Church of England team have worked with dioceses and people across the church on a new Advent and Christmas theme to reflect the current Covid context.
The hope is that Comfort and Joy will better enable us to reflect where the country is and will be by the end of this year. This builds on the success of #FollowTheStar, the theme of the 2018 and 2019 campaigns.
Comfort and Joy holds together the hope that Christmas will bring joy and celebration after a uniquely difficult year with an acknowledgement that – for those who have lost loved ones or livelihoods, or who are potentially still not able to be together with loved ones – it may be the Church's role, both nationally and locally, to provide consolation, rather than assume everyone will be ready to join in jubilation. We also have to anticipate there may be further spikes.
The key elements of the campaign
The national Church will work with dioceses and churches to make a range of content available, branded with the Comfort and Joy theme:
Reflections
The team have partnered with a number of public figures to produce short reflections exploring the theme. Comfort and Joy: Nine Lessons and Carols for Christmas mirrors the structure of a traditional carol service, exploring both biblical texts and the words of much-loved Christmas carols.
The reflections for each day from Christmas Day to 2 January feature contributions from;
Kate Bottley
Jonathan Bryan
Bob Chilcott
Martha Collison
Stephen Cottrell
Guli Francis-Dehqani
Chine McDonald
Sally Phillips and
Justin Welby.
The booklets are now available to order (individually, or in packs of 10 or 50) from Church House Publishing. They will also made available freely via audio, smart speaker, as well as in app and email formats with accompanying prayer activities for children and families.
AChurchNearYou.com
In Advent and Christmas, the Church Huse team will encourage churches to list the full range of church building and online services taking place and the Resource Hub will provide free adaptable content, download and share (such as customisable videos, images and approaches to online giving).
Online services and events
In collaboration with a range of Christian charities and organisations, nine online services throughout Advent and Christmas will be produced.
This will include an online service for each Sunday of Advent, a Christingle with the Children's Society, nine lessons and carols and midnight services. Charities involved include Christian Aid, Church Army, Embrace and Marie Curie. The online weekly services have been very well received on social media and continue to attract a diverse audience including regular churchgoers, people exploring faith and a wide age demographic.
We encourage churches to share either pre-recorded or live services, if possible, using AChurchNearYou.com and their own websites and social media accounts to promote.
Liturgy, singing and music
The Church House team will be sharing Advent, Christmas and Epiphany music from across the traditions that churches can use as part of online and in-person services and events. This will be available through the ACNY Resource Hub, where music has already been downloaded more than 250,000 times over the last few months, thanks to the partnership with St Martin-in-the-Fields and RSCM.
Along with nine carols for each of the seasons of Advent, Christmas and Epiphany, the Resource Hub will also host service templates that can be downloaded.
The nine carols for Christmas correspond to those which feature in Comfort and Joy: Nine Lessons and Carols for Christmas booklet. MUSIC FOR ADVENT, CHRISTMAS AND EPIPHANY
Printed materials
Bookmarks, Christmas cards, banners, flyers, posters, booklets and other printed items will be made available for churches to purchase, as in previous years. Pre-printed materials are available (along with copies of the Reflections booklet) will be made available to order via Church House Publishing before the end of October.
Daily Hope
Daily Hope is a free phone number (0800 804 8044) offering music, prayers and reflections as well as full worship services from the Church of England at the end of a telephone line. We are delighted that the Comfort and Joy reflections, services and some of the music will also be available throughout Advent and Christmas. This will enable as many people as possible to access the content we are developing.